Ingredient Spotlight: Centella Asiatica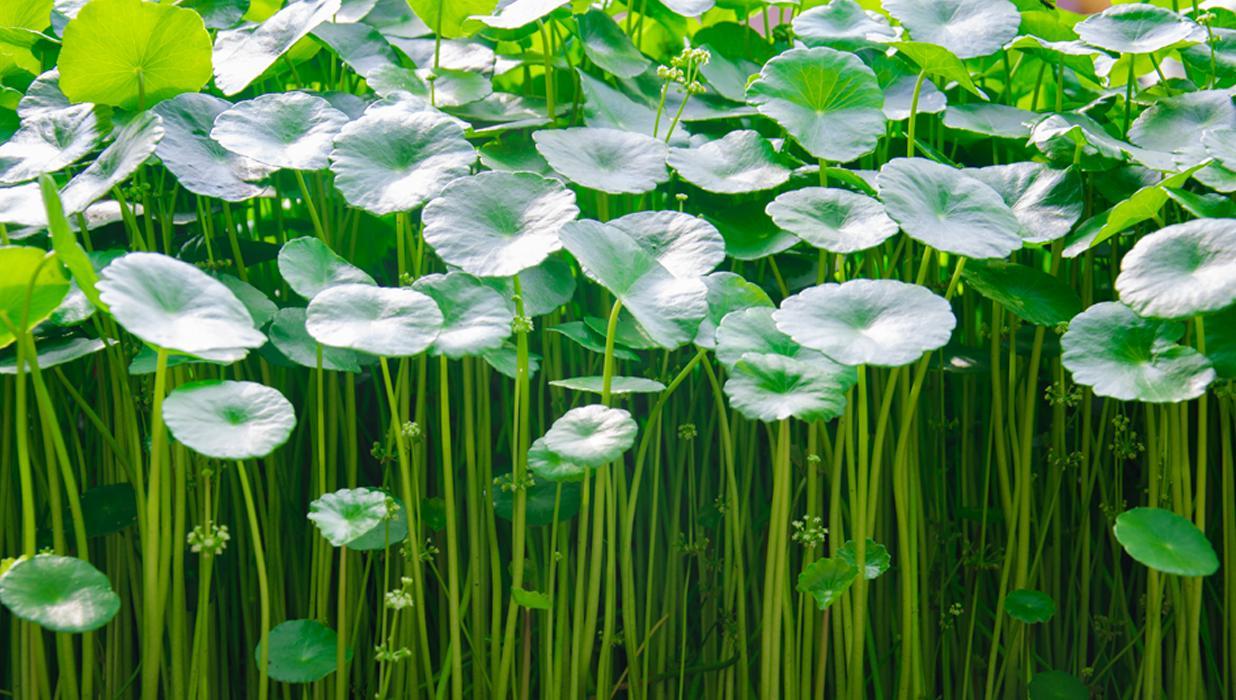 Many people today search for skincare products based on the benefits that a certain ingredient can provide. Our focus at iS Clinical is on the end formula of our products, creating a perfect combination of individual ingredients to achieve the desired results. However, it is the quality of those individual elements that are the strongest building blocks for our scientifically advanced formulas and have pioneered the use of several very important ingredients in the skincare industry. Here is a more in-depth look at one of our favorite antioxidants, Centella Asiatica.
What Is It?
Centella Asiatica, also known as Gotu Kola is a tropical, medicinal plant that grows in Southeast Asia. It is an ingestible product that has been used in Ayurvedic Medicine for over 2000 years and has become very popular in skincare products.
Why We Use It
Centella Asiatica contains efficacious antioxidants that stimulate collagen synthesis and improve microcirculation, capillary flow, and vascular tone to promote wound healing and reduction of scar tissue. In simplified terms, this means that products containing Centella Asiatica aid in wound healing. This can be the wounds of aging, like wrinkles, as well as the wounds associated with procedures and treatments. In Ayurvedic medicine, Centella Asiatica is used for anti-aging or wound healing treatments. Western Medical literature also has a great deal of evidence to support using it for wounds including leprosy, diabetic pressure ulcers, and even extreme venous stasis ulcers.
In addition to being a great antioxidant, it also stimulates collagen formation. We mostly associate collagen with a youthful complexion. As we age, collagen formation decreases which leads to visible fine lines and wrinkles. Collagen is also important for wound healing as it helps to contract the tissue, making the scar look more aesthetically pleasing. Adding Centella Asiatica to topical products helps to improve the appearance of these skin concerns.
Our Process
Prolonged effectiveness of a skincare product is directly related to the quality and quantity of ingredients used in the final formulation. At iS Clinical, we source the highest quality pharmaceutical grade ingredients and use a significant amount in our products. The increased potency of these key ingredients is what helps provide the desired results. Centella Asiatica can be very difficult to incorporate into a topical product as it does not dissolve well and tends to clump or separate. To best utilize this ingredient, the lab team at Innovative Skincare spends a lot of time working to create a solution that is of a desirable texture and highly effective. This process includes using specialized machine mixers specifically for Centella Asiatica and close monitoring to ensure that the process is operating properly. It is worth the time and investment of Innovative Skincare to create skincare products that deliver the best possible results regardless of age, gender, or skin type.
iS Clinical Products Featuring Centella Asiatica
| | |
| --- | --- |
| | Cleansing Complex is our best-selling cleanser. This clear, lightweight cleansing gel is powerful, yet gentle enough for hypersensitive skin. Cleansing Complex incorporates a balance of bio-nutrients and antioxidants such as Centella Asiatica with mild resurfacing ingredients that thoroughly cleanse the surface and pores of the skin without stripping essential natural oils. The skin is left feeling soft and supple. Cleansing Complex is great for deep cleansing in a professional facial and is very effective for removing makeup. This product is complimentary to all skin types and conditions, including acne. |
| | |
| --- | --- |
| | Super Serum Advance+ delivers powerful protection from free radicals and photodamage with highly effective Centella Asiatica and botanical extracts. This sophisticated formula helps improve the appearance of skin firmness by combining an advanced form of L-Ascorbic Acid (Vitamin C) with a bioidentical Copper Tripeptide Growth Factor for visibly smoother and brighter complexions. |
| | |
| --- | --- |
| | Youth Serum is designed to give skin the best of both worlds: immediate and long-term visible results. Immediate results originate from advanced technologies that support healthy skin structures and instantly diminish the appearance of fine lines for a visibly firmer complexion. Meanwhile, Youth Serum's safe, bio-identical growth factors and botanicals help to visibly reduce fine lines and wrinkles long-term. Our patented Extremozyme technology, combined with a powerful blend of antioxidants (including Centella Asiatica), provides support against environmental stressors. The result is a more youthful, vibrant, and resilient complexion. |
| | |
| --- | --- |
| | Hydra-Cool Serum is formulated to rejuvenate, hydrate, and visibly soothe the skin. This refreshing and powerful serum combines Centella Asiatica with essential botanicals, bio-nutrients, and Hyaluronic Acid. Hydra-Cool Serum is designed for all skin types and ages and is gentle enough for even the most sensitive skin. Great for morning or evening, this serum is a perfect complement to any active iS Clinical treat product. |
| | |
| --- | --- |
| | More than just a sunscreen, Extreme Protect SPF 30 provides unprecedented multilevel protection. This extraordinary hydrating formula combines microfine Zinc Oxide and microencapsulated organic active sunscreens for broad spectrum UVA/UVB protection, while Extremozyme technology and powerful antioxidants (Centella Asiatica) work to mitigate oxidative solar damage. |
It's important to note that Centella Asiatica has many beneficial properties. The amount used and the purity of the ingredient is key to achieve real results in your skincare. Be sure to keep these factors in mind when choosing skincare products with antioxidant claims. iS Clinical is dedicated to giving the necessary time and attention to incorporate the purest, most potent form of Centella Asiatica so you can be sure that you are receiving the best quality and most effective treatment for your skin.