How to Make An Injectable Treatment Last
We can start to notice signs of aging as early as our twenties. It often begins with fine lines around the eye area or forehead lines that become harsh and more static. As we age further, we notice lines turning to wrinkles and volume loss. Loss of volume typically occurs in the mid-face, as we experience movement of fat pads and bone resorption, skin laxity, and jowling in the lower face.
While the aging process may seem ominous, it does not have to be. A proactive skincare routine early on, including the right products and treatments, can delay the onset signs of aging. This form of prevention, known as "prejuvenation," will slow down the skin's aging process. Prejuvenation treatments include nonsurgical treatments to decrease fine lines and wrinkles and dermal fillers to restore volume loss.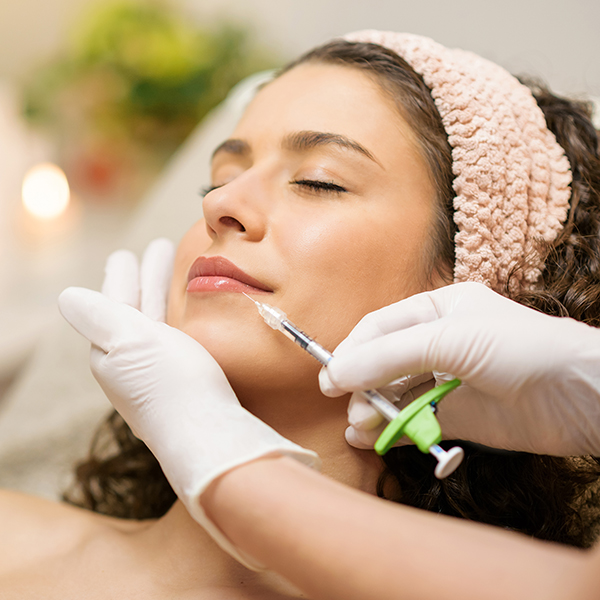 Injectable Treatments
Neurotoxins, like Botox or Dysport, are an injectable treatment that helps decrease muscle movement and therefore help to slow the process of wrinkle development. Dermal fillers are an injectable treatment that offer volume. It is an excellent treatment for skin sagging or jowling in the mid and lower face, or it can be used to enhance certain features, such as volumizing the cheekbones or lips.
Lip Flip
A Lip Flip is a recently popular injectable treatment that involves using a neurotoxin instead of a traditional filler injectable for lip volume. The Lip Flip requires just a few units injected precisely along the upper lip muscle, or Vermillion border, to relax and 'flip' the lip upward. It helps you achieve the illusion of a fuller upper lip without dermal filler volume. It can be a more cost-effective solution for achieving lip volume and a more natural-looking result.
Baby Botox
Contrary to the name, Baby Botox is not for babies. It is a trendy term that refers to fewer doses of neurotoxin (Botox, Dysport, etc.) injected in smaller amounts. Unlike traditional injections to smooth fine lines and wrinkles, Baby Botox allows more movement while still offering an anti-aging approach. It can help prevent new wrinkles from forming while also helping you to avoid that dreaded frozen look of a high unit injection.
Prolonging Results
Your body will metabolize the neurotoxin or filler product over time. The length of time for dissipation will depend on the product injected. Neurotoxins will last anywhere from three to six months, whereas dermal fillers could last up to two years. Follow-up treatments are often recommended to maintain the desired effect. Certainly, a thoughtful skincare routine is an excellent way of prolonging your injectable treatment. Products that offer collagen and elastin support help maintain healthy skin structures. Applying proper nutrients to your skin like antioxidants and Hyaluronic Acid will keep it hydrated, healthy, and glowing.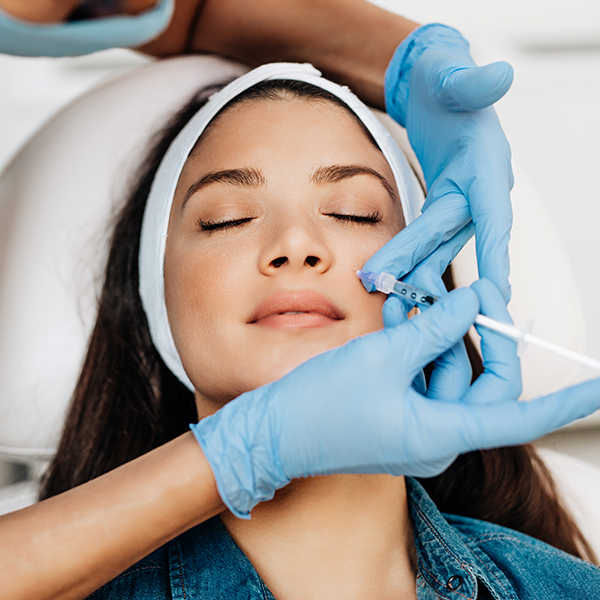 iS Clinical Complementary Products
iS Clinical offers a wide variety of skincare products that are an excellent enhancement to injectable treatments and can even be a great alternative if you prefer to take the less invasive route. They are loaded with bionutrients that help provide nutrition to the skin, boost the appearance of skin laxity or volume loss, and offer noticeable long-lasting results.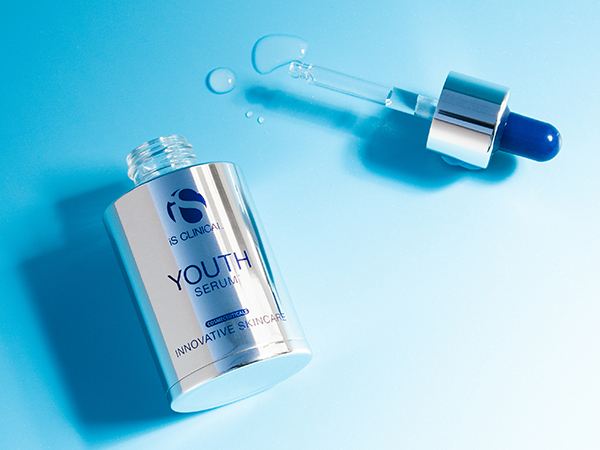 Youth Serum
Youth Serum, lovingly referred to as "Spanx for the face," instantly smooths the skin. If you're looking for a product to give you the same 'tightened' feeling that you receive from a neurotoxin injectable, Youth Serum is a must. The advanced formula of Extremozyme technology combined with safe, bioidentical growth factors instantly reduces the look of fine lines and wrinkles. It also contains a powerful blend of antioxidants that help prevent damage from dangerous environmental stressors. You will love the improved signs of aging that you will see from this product. The best part? The results are both immediate and long-lasting.
Youth Complex
Youth Complex is one of the first breakthrough formulas to offer immediate, intermediate, and long-term visible improvements to aging skin. The unique blend of potent antioxidants, natural hydrators, and our exclusive bio-complex targets aging skin with careful precision. It offers rapid initial hydration to visibly plump fine lines and wrinkles and supports healthy skin structures, making it an excellent sidekick to any injectable treatment. Youth Complex also promotes controlled exfoliation to gently resurface the skin to reveal a softer, smoother, younger-looking complexion.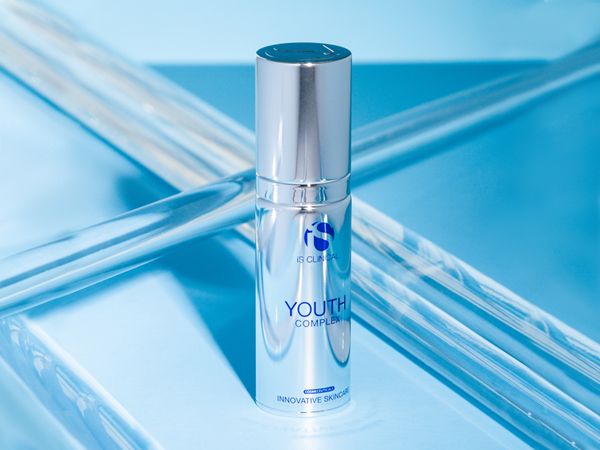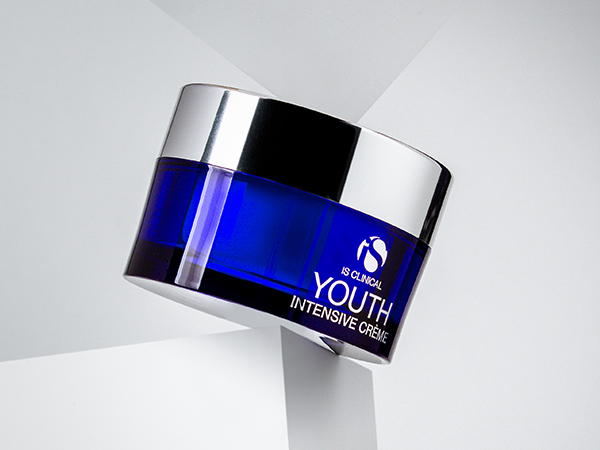 Youth Intensive Crème
Youth Intensive Crème is the holy grail of treatment hydrators. In a four-week clinical study, participants noticed a 100% increase in skin hydration in just one day. The rich and age-defying formula helps to reduce the appearance of fine lines and wrinkles and visibly firm the skin. The transformative blend of hydrators, antioxidants, resurfacing acids, and botanically-derived growth factors delivers essential nutrients to the skin while simultaneously exfoliating for increased vitality. You will notice improved appearance of strength and elasticity to the skin and may just stretch your injectable treatments even farther.
Youth Eye Complex
We often see the first signs of aging in the periorbital region. Frequently referred to as "crow's feet," the fine lines around the eye area are often the most common place treated with neurotoxin. Enter Youth Eye Complex. Designed to target and repair the eye area, Youth Eye Complex helps to rapidly reduce wrinkles, puffiness, and dark under-eye circles. In a 30-day trial clinical study, 72% of subjects reported softer and smoother periorbital areas, and 43% reported improvement of dark under-eye circles. Powerful peptides, key growth factors, and potent antioxidants help to visibly brighten the under-eye area to keep skin moist and smooth. If you want to avoid going under "the needle," Youth Eye Complex is the eye product for you.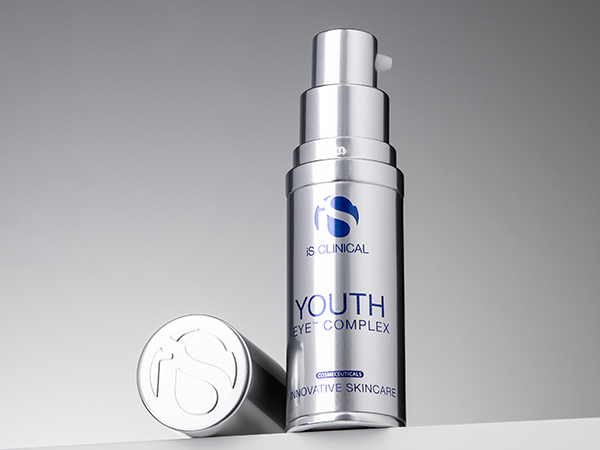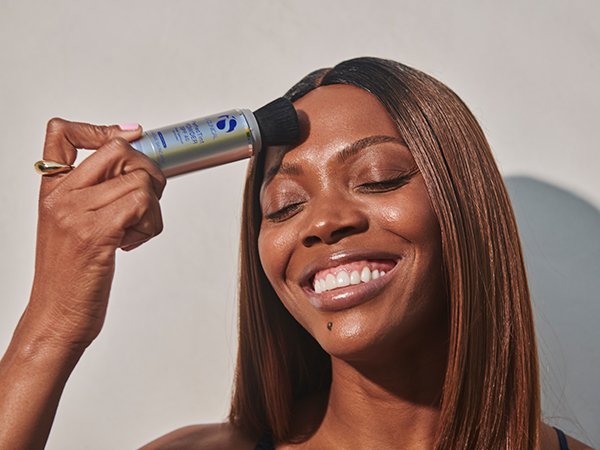 Don't Forget Sunscreen
Wearing sunscreen daily is a vital step in helping to maintain the long-term results of medical-grade treatments. Without it, your results may fade much faster than expected as UVA rays travel directly to the dermis and break up collagen, elastin, and Hyaluronic Acid in the skin. They also deplete the muscles of energy (adenosine triphosphate, aka ATP). Protect your investment by protecting your skin and consistently applying an SPF. Try Extreme Protect SPF 40 for full UVA/UVB broad spectrum protection. This clinically proven sunscreen is available in transparent and tinted versions that won't leave a white cast on the skin. If powdered sunscreen is what you are looking for, try our new PerfecTint Powder SPF 40 for a great grab-and-go, easy reapplication option, also in a wide variety of shades to match every skin tone.
Beginning a carefully planned cosmeceutical skincare routine is an excellent first step in the anti-aging process. It can often be the best solution to get the most wear from your injectable treatments or could even be a preventative measure if you want to avoid the 'needle' altogether.
To get a customized skincare treatment for your skin, try our skincare quiz to build your personalized regimen. To visit a specialist for a professional skincare consultation, visit our Partner Locator.